2 July, 2016
DIY Bug Spray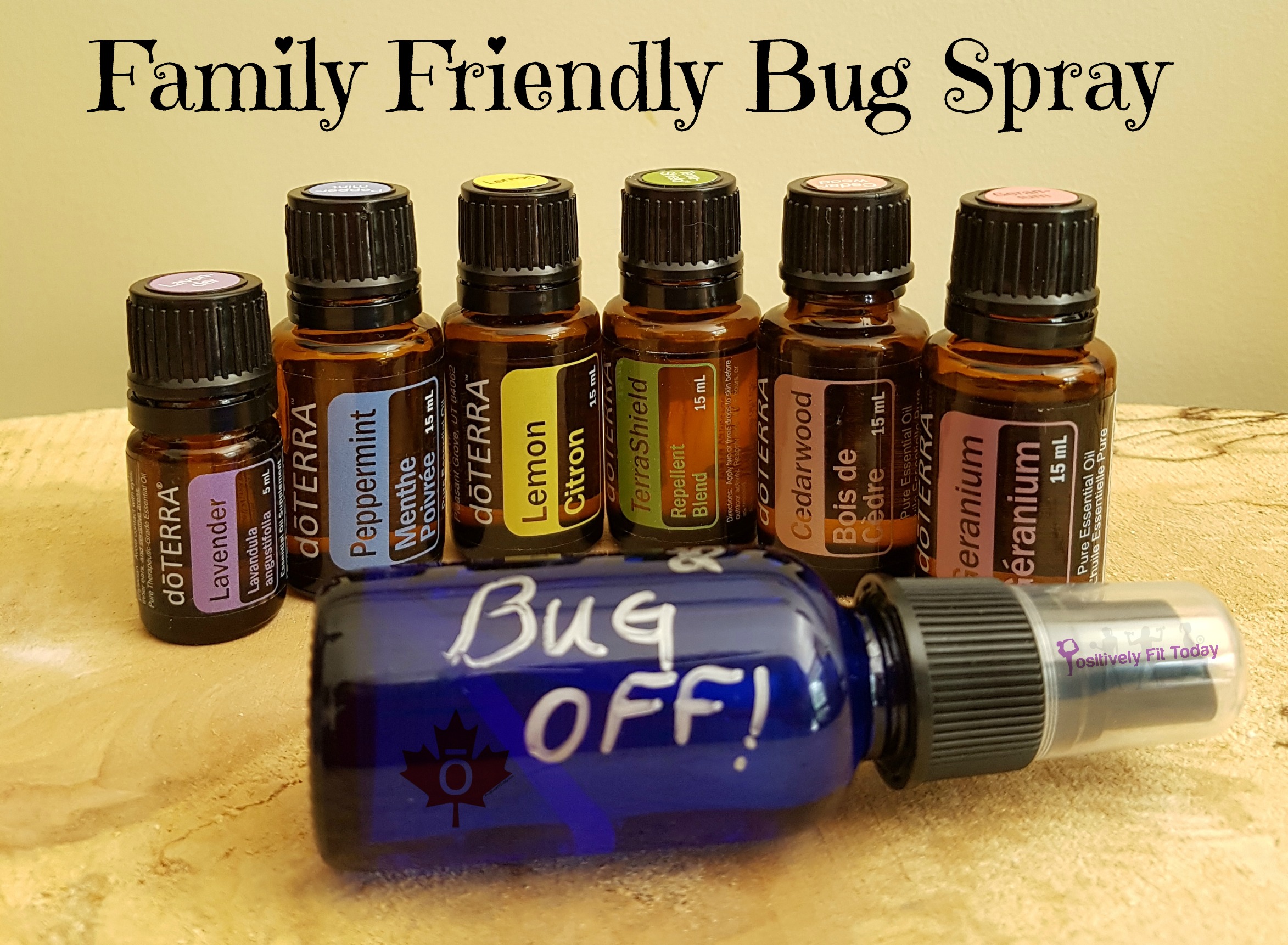 Comments : 4 Posted in :
dōTERRA Essential Oils
on
by :
BevG
Tags:
Bug Spray
,
Cedarwood
,
Deet
,
DeetFree
,
DIY
,
doTERRA
,
Essential Oil
,
EssentialOils
,
Geranium Oil
,
kids
,
Lavender
,
Lemon
,
NoDeet
,
Peppermint Oil
,
Summer
,
TerraShield
Whether you're heading to the playground or camping, this bug spray will help protect you and your kiddos from those nasty bugs!
dōTERRA's repellent blend, TerraShield is the star of the blend, mixed with witch hazel and water alone, TerraShield will make a great bug repellent, but my son has bad reactions to bug bites, so I like to add in some extra protection. Plus, the mixture of peppermint oil, lemon oil and lavender will help soothe any bites he does get! I also added Geranium Oil because it is also effective to deter ticks!
Beware that this blend can cause sun sensitivity when exposed to UV rays, especially undiluted. If you are concerned, in lieu of using topically, consider spraying it only on your clothes or other surroundings (around your deck, the entrance of your tent and campsite). TerraShield is also effective when diffused using diffusing jewelry!
Into a 1oz glass spray bottle, add:
5 drops of TerraShield
2 drops Lavender Oil
2 drops Peppermint Oil
2 drops Lemon Oil
2 drops Cedarwood Oil
2 drops Geranium Oil

The add 1 tablespoon witch hazel and 1 tablespoon of distilled water.
That's it!!
Shake well before each use to make sure the oils are well blended but you're good to go battle the bugs!
If you want more information about dōTERRA's oil, please contact me or visit: https://www.mydoterra.com/bevgiberson
4s COMMENTS