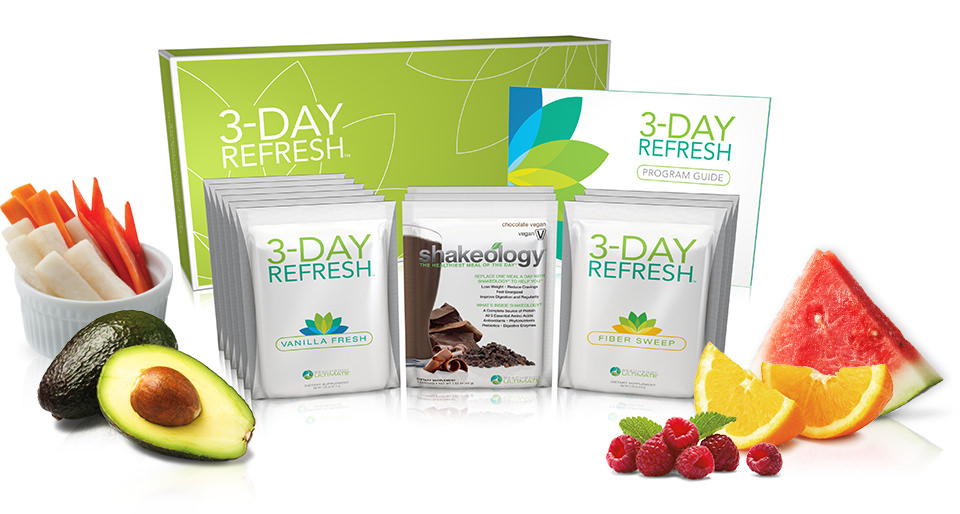 The 3 Day refresh. What is it?
It's like a cleanse, except you get to eat real food!
It's a 3 day program that cleanses your body of all the toxins you've put in your body.
The 3-Day Refresh is scientifically designed to detoxify and cleanse, while supporting your metabolism with easy-to-prepare, nutritious whole food to help your vital organs reenergize. That's why you feel so good when you do the Refresh, and still lose weight at the same time! Your body functions more efficiently, and it helps burn fat.
How much weight can you lose? I lost 5 pounds…but I've seen 12. Exercise is not suggested during the 3 Day Refresh but people do, and maybe that's the difference.
Do I recommend the 3 Day Refresh? Heck, yea! We're doing it again this month, what a great way to clean your system of its' toxins?
We're starting our next "Refresh" on Saturday and we're just juicing this time!!
Please check back to see our prep and journey! 🙂