After a day outside, you may find your sunscreen wore off before you realized or you may have even forgot to put some on!!
What you want now is something to
Tea Tree Oil has a cleansing effect on the body, Lavender oil is a calmative and helps to soothe minor skin irritations, and Peppermint Oil, which has a calming and sedative effect.
These oils mixed with aloe vera gel and coconut oil works wonders on inflamed, damaged and unbearably itchy skin!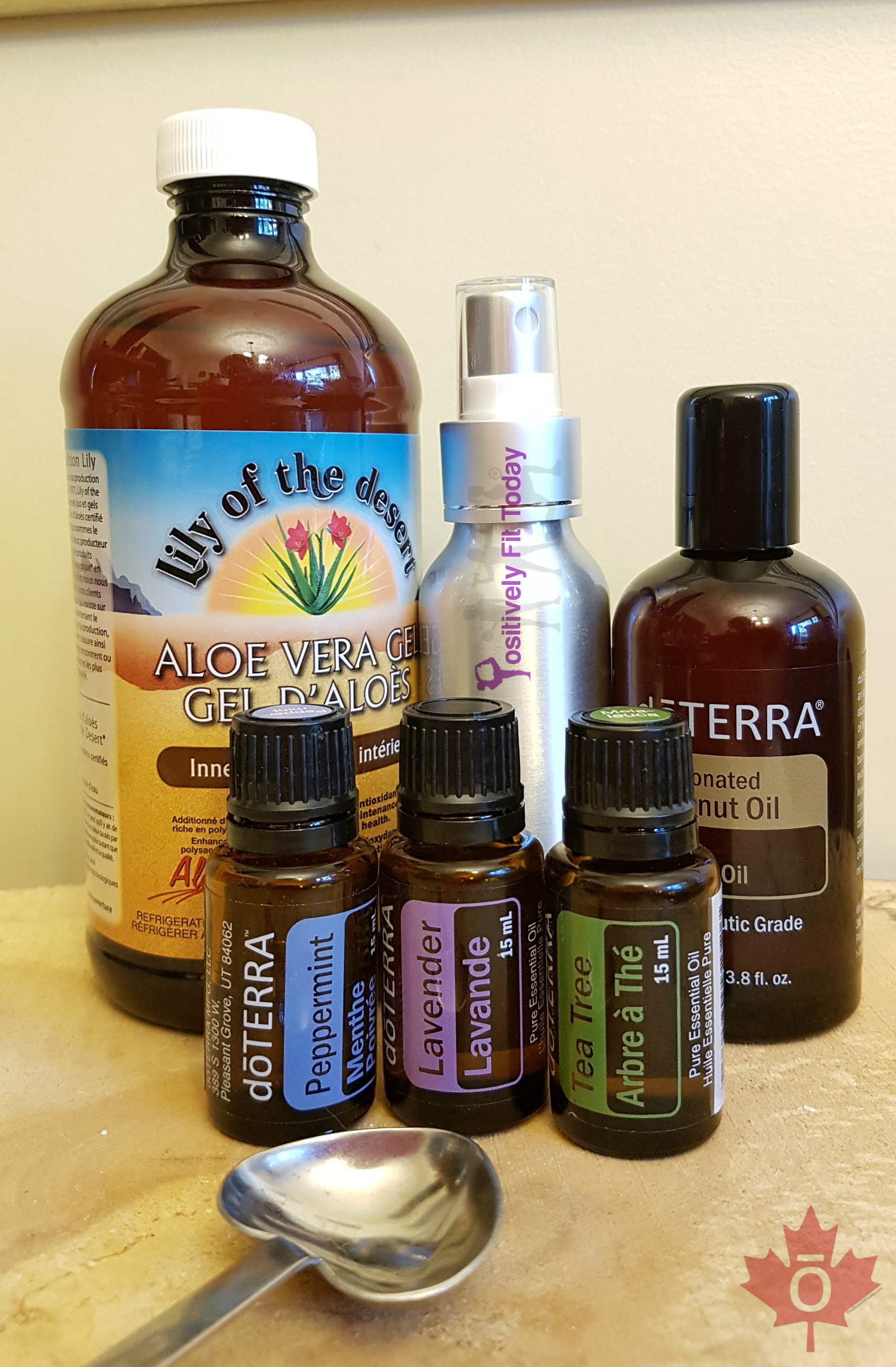 You'll need:
1 drop Tea Tree Oil
1 drop Peppermint Oil
1 drop Lavender Oil
¾ Tbsp Fractionated Coconut Oil
3 Tbsp Aloe Vera Gel
Add all ingredients into a 2oz spray bottle and shake well before each use!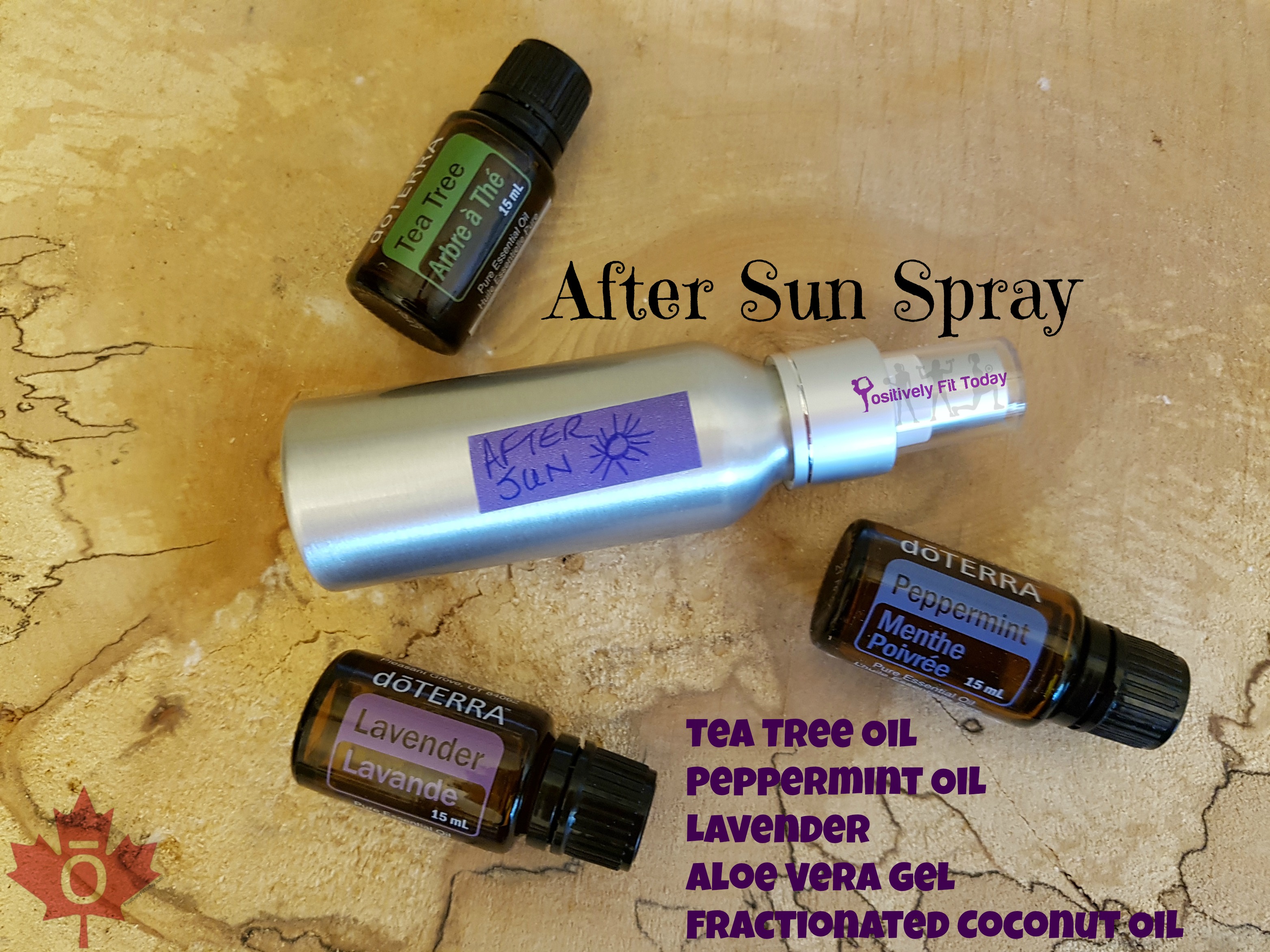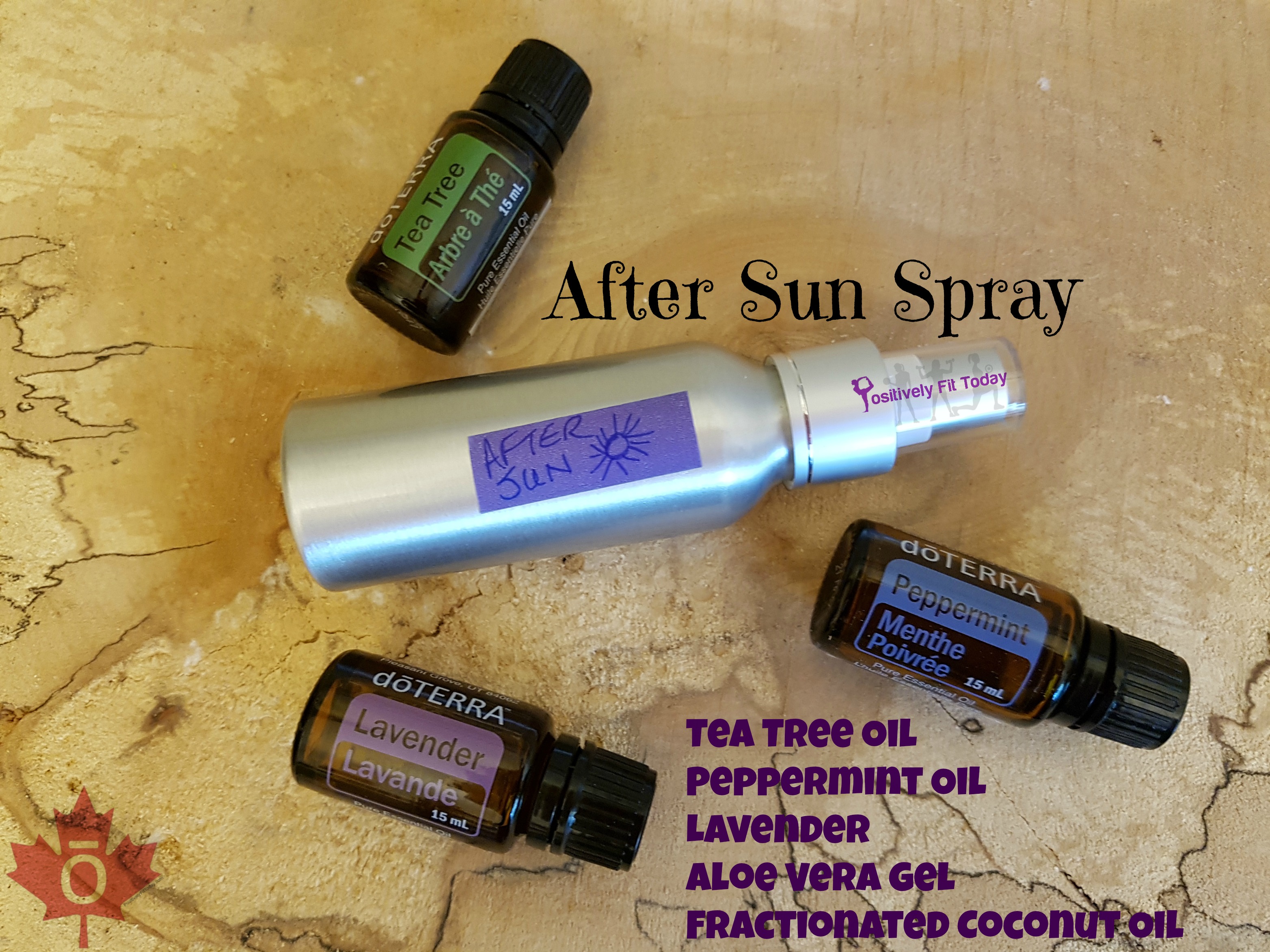 The peppermint feels nice on the skin and the aloe makes it a nice thick spray that you can rub it or just let it soak into your skin.
Enjoy!
Source: doTERRA Blog