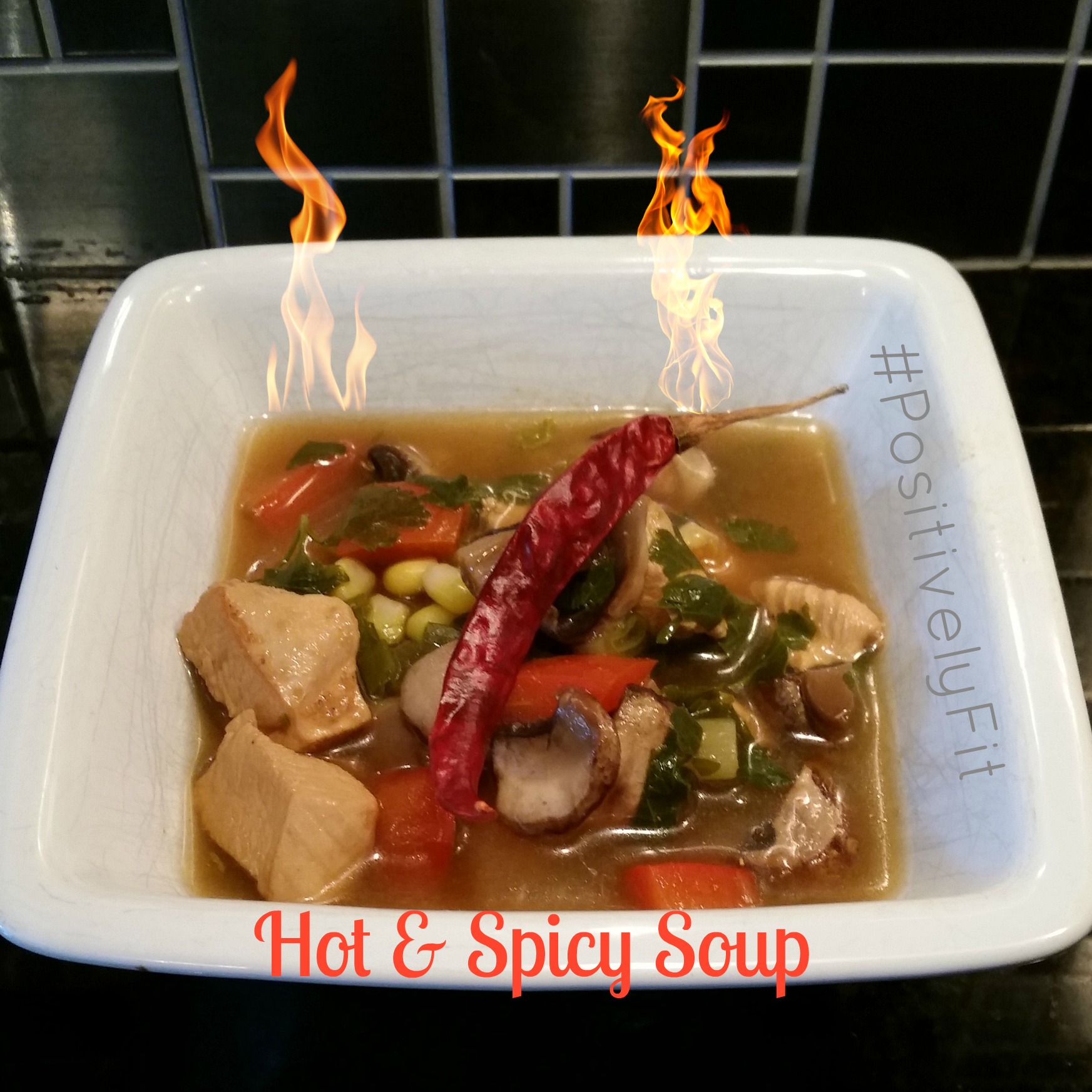 Ingredients
2 cups (500 mL) low sodium chicken stock
2 cups (500 mL) water
6 slices gingerroot
6 garlic cloves, sliced
6 dried hot red peppers
1/4 tsp (1.25 mL) Splenda
1 stalk lemongrass
8 oz (227 g) Chicken breast, cut into bite size pieces
1 can baby corn, drained and halved
1 cup (250 mL) button mushrooms, halved
2 green onions, thinly sliced
1/4 sweet red pepper, chopped
1/2 cup (125 mL) chopped fresh coriander
1/2 tsp (2 mL) grated lime rind
2 tbsp (30 mL) lime juice

Directions
In a saucepan, bring chicken stock, water, ginger, garlic, hot peppers and splenda to boil. Reduce heat and simmer for 5 minutes. Strain through sieve and return to pot.
Flash fry chicken in a frying pan with small spray of olive oil, until almost cooked, about 4 minutes. Set aside.
Trim dry ends off lemongrass; peel away any tough outer leaves. Cut into 1-inch lengths – add to pot along with chicken, corn, mushrooms and green onions.
Stir in red pepper, coriander and lime rind and juice.
Portion size: 6
Adapted from: http://www.canadianliving.com/food/hot_spicy_soup.php