4 July, 2015
How do you use coconut oil?
Posted in :
Just For Fun
on
by :
BevG
Tags:
Coconut oil
,
Hair Conditioner
I read that coconut oil was good for hair, so I put it to the test!
It was messy to say the least, but I liked the results!
DIY Chocolate Deep Conditioner Recipe:
1 cup Greek Yogurt
2 Tbsp Cacao powder
3 tbsp coconut oil
Simply mix, apply all over and wrap in a shower cap for 30-45 minutes, then shampoo and style!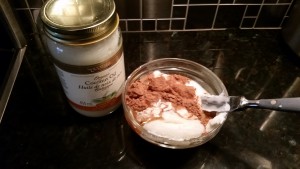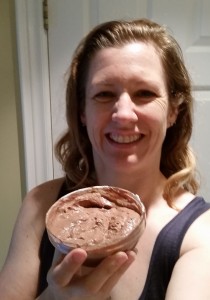 Looks good enough to eat!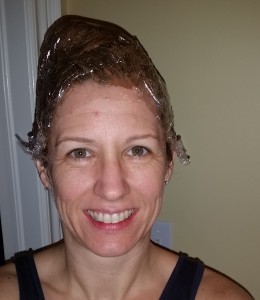 It was running down my neck!
I haven't done it again, that's a lot of yogurt for one treatment!!