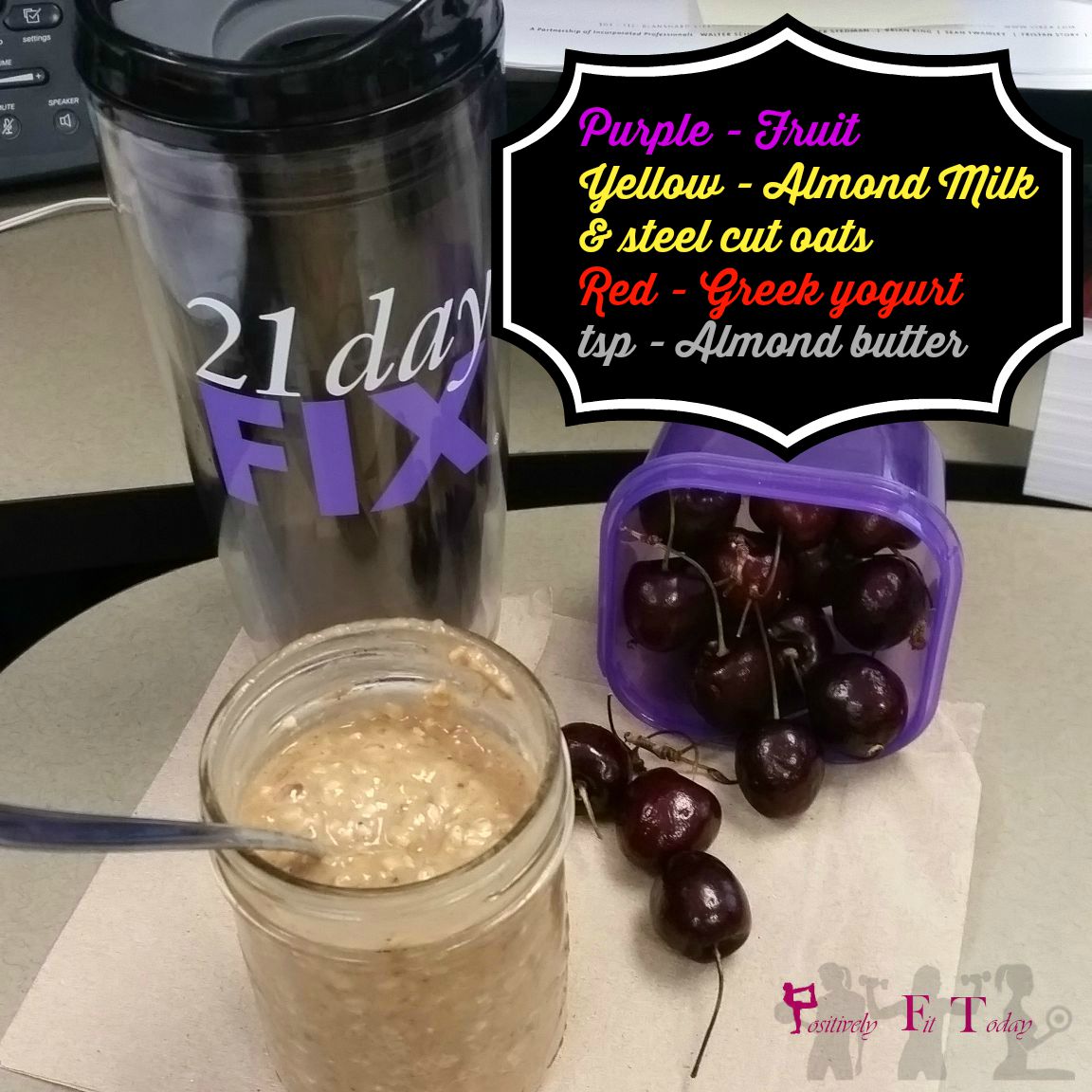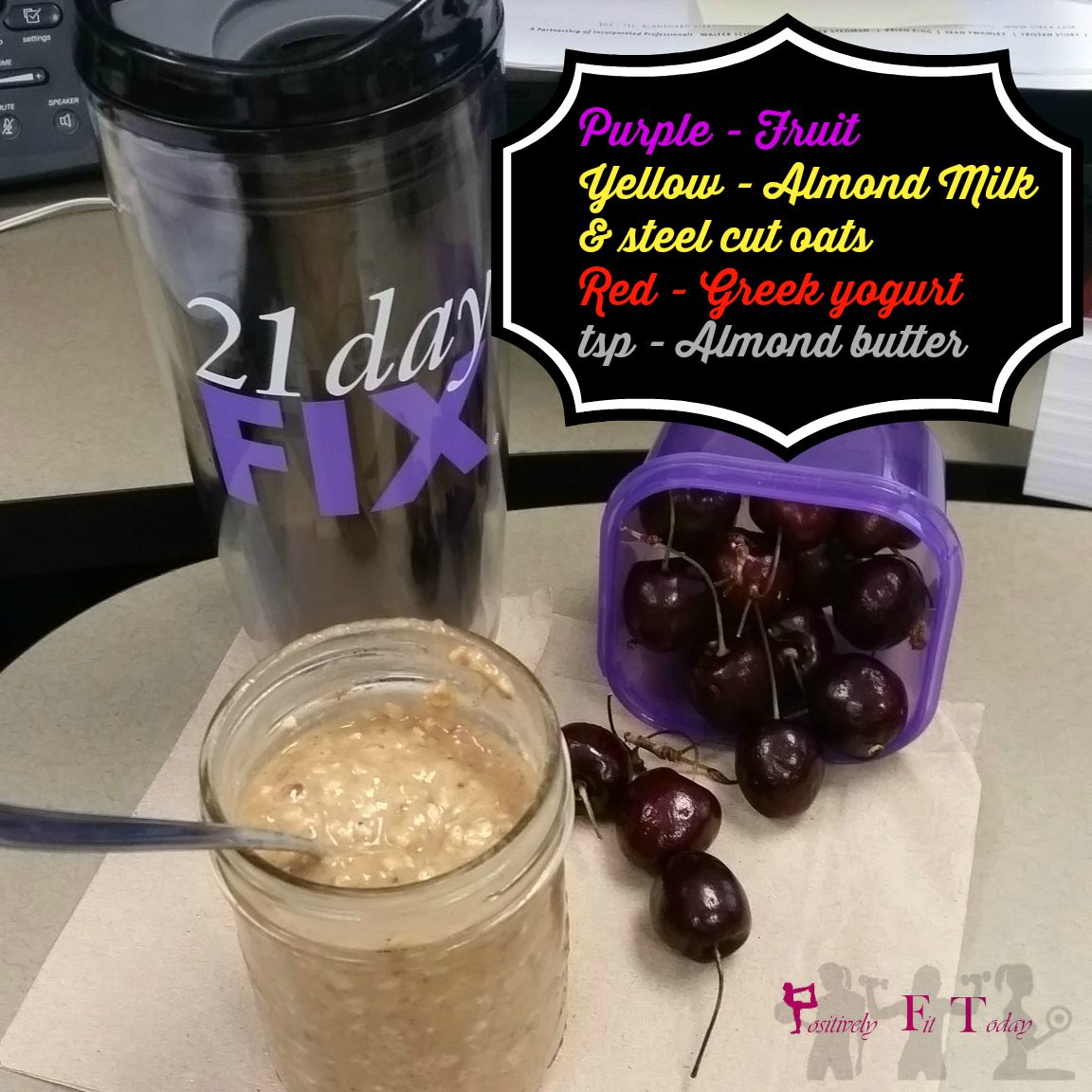 We never used to eat breakfast, but since starting the 21 Day Fix we look forward to breakfast!
We try to make sure our breakfast is high in protein and I try to incorporate my fruit into the earlier part of the day.
One way to do this is overnight oats, so easy and yummy to do!
Overnight Oats
Ingredients
1/4 cup uncooked old fashioned rolled oats
1/4 cup almond milk
1/4 cup Greek yogurt
1 tablespoon PB2
1/2 mashed banana
1/8 tsp cinnamon
Top with blueberries/chopped strawberries (optional)
Put all ingredients into 250ml Mason jar in the order shown (except the blueberries/strawberries).
Put lid on & shake until all ingredients are mixed well.
Top with chopped fruit, put in the fridge overnight.
The next day, take out of fridge and enjoy!
Oatmeal can last in fridge for 2 days (otherwise the banana goes brown!)