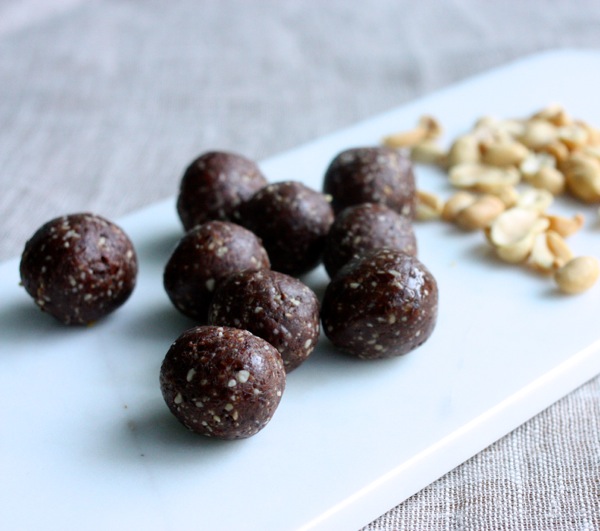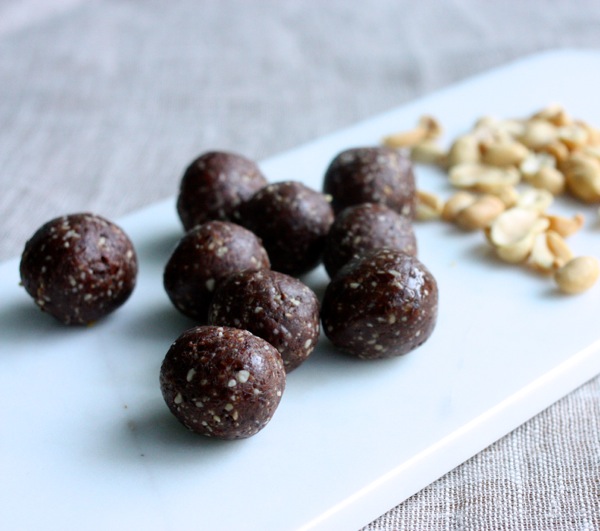 Ingredients:
1 cup natural smooth peanut butter or almond butter
1 scoop chocolate Shakeology
1 medium ripe banana, mashed
3/4 cup quick-cooking rolled oats
2 tablespoons sunflower seeds, without shells
Instructions:
Combine everything into a medium bowl. No order necessary. No separation of wet and dry ingredients just put all the ingredients into one bowl and mix it up until well combined.
Shape mixture into 24 balls.  (approximate 1 inch diameter)
Place in airtight container.
Refrigerate for at least 1 hour before serving.
Enjoy!