22 October, 2015
The Master's Hammer & Chisel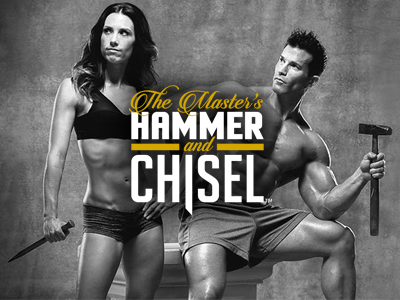 Posted in :
Beachbody Programs & Reviews
on
by :
BevG
Tags:
#Autumn
,
#AutumnCalabrese
,
#HammerAndChisel
,
21DF
,
21DFX
,
Beachbody
,
Beast
,
BodyBeast
,
Clean Eating
,
portion control
,
Sagi
,
TheBeast
If you're looking to take your fitness to the NEXT LEVEL, check out the Hammer and Chisel!
What is The Master's Hammer and Chisel™? It's a 60-day total-body transformation program that helps you craft a defined, jaw-dropping physique using breakthrough resistance training. You will sculpt your body into a masterpiece with 14 brand-new workouts from celebrity trainers and winning fitness competitors, Sagi Kalev and Autumn Calabrese.
How does The Master's Hammer and Chisel work? You'll focus on building muscle, power, and strength with The Master's Hammer™ workouts and trainer Sagi Kalev, while you shed fat and sculpt definition with The Master's Chisel™ workouts and trainer Autumn Calabrese. Plus, it includes a dedicated modifier who demonstrates moves at a lower intensity and adapts exercises for those with limited access to equipment.
I was able to try a workout by each The Hammer and The Chisel on Demand and they are NO JOKE!
Plus, we did a LIVE lower body Chisel workout. Wow