These are super tasty and quick to make! Great to bring to your next BBQ!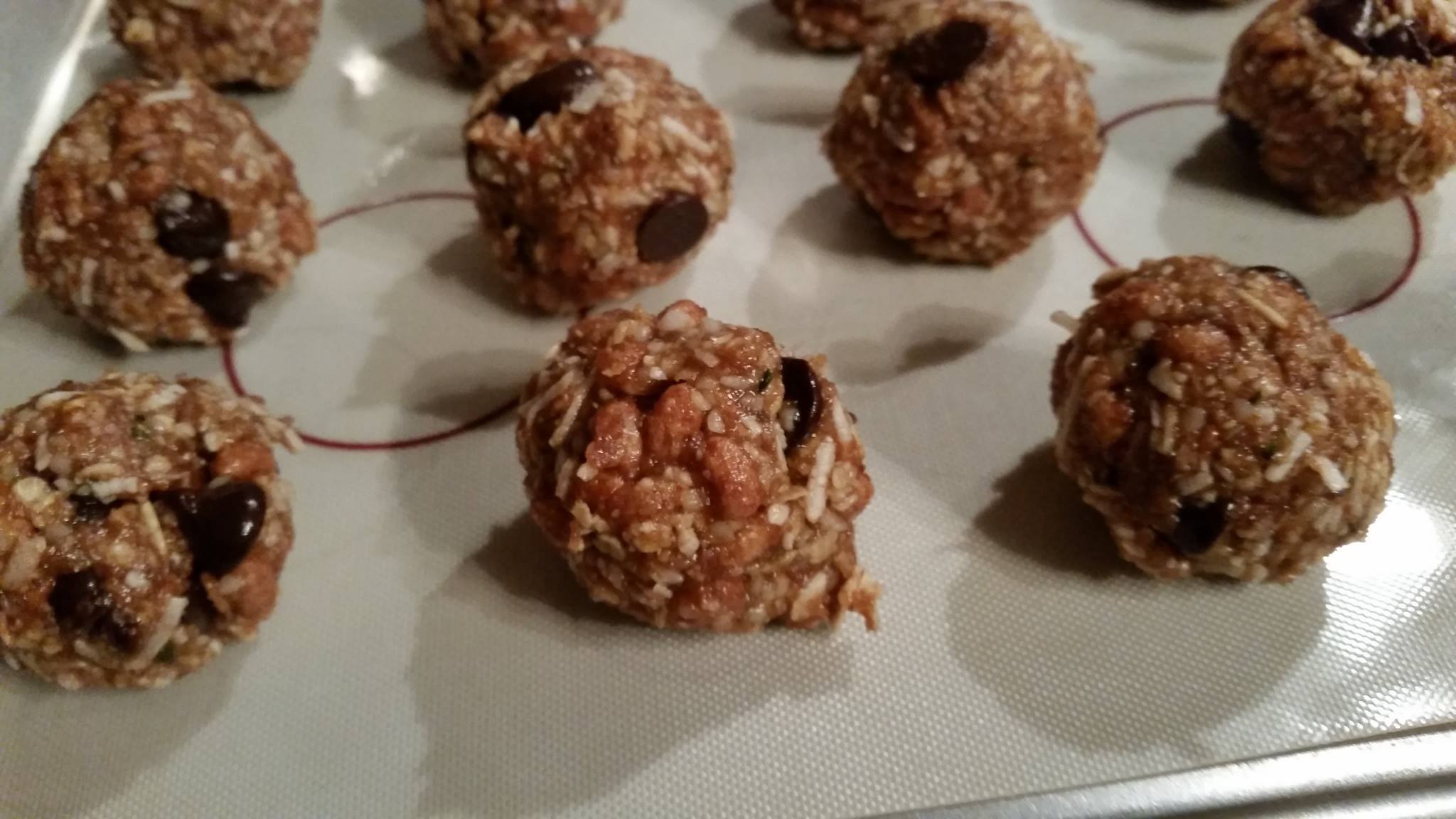 Ingredients
1/2 cup unsweetened coconut flakes
1/2 cup rolled oats
1/2 cup brown rice cereal (I used Chocolate Koala Crisp)
1/4 cup hemp seeds
1/2 cup mini dark chocolate chips (Enjoy Life brand is vegan)
2 tablespoons maple syrup (could also use honey too)
2 tablespoons coconut oil
1/2 cup almond butter
1/4 cup ground flax seed + 3 tablespoons water
1/4 teaspoon salt
Instructions
1. Mix the ground flax seed and water together in a small measuring cup and set aside to thicken.
2. Combine shredded coconut and coconut oil in a large bowl and mix to combine.
3. Add all of the remaining ingredients to the bowl and mix together.
4. Using a small scooper or a large spoon, scoop out 1­2 tablespoons of the mixture and roll into a
ball, continuing until all of the mixture is rolled into balls.
5. Place the balls on a large plate lined with parchment paper and refrigerate for at least thirty minutes.
6. Store in an airtight container in the refrigerator or at room temperature for up to one week.