5 November, 2015
Turkey Chili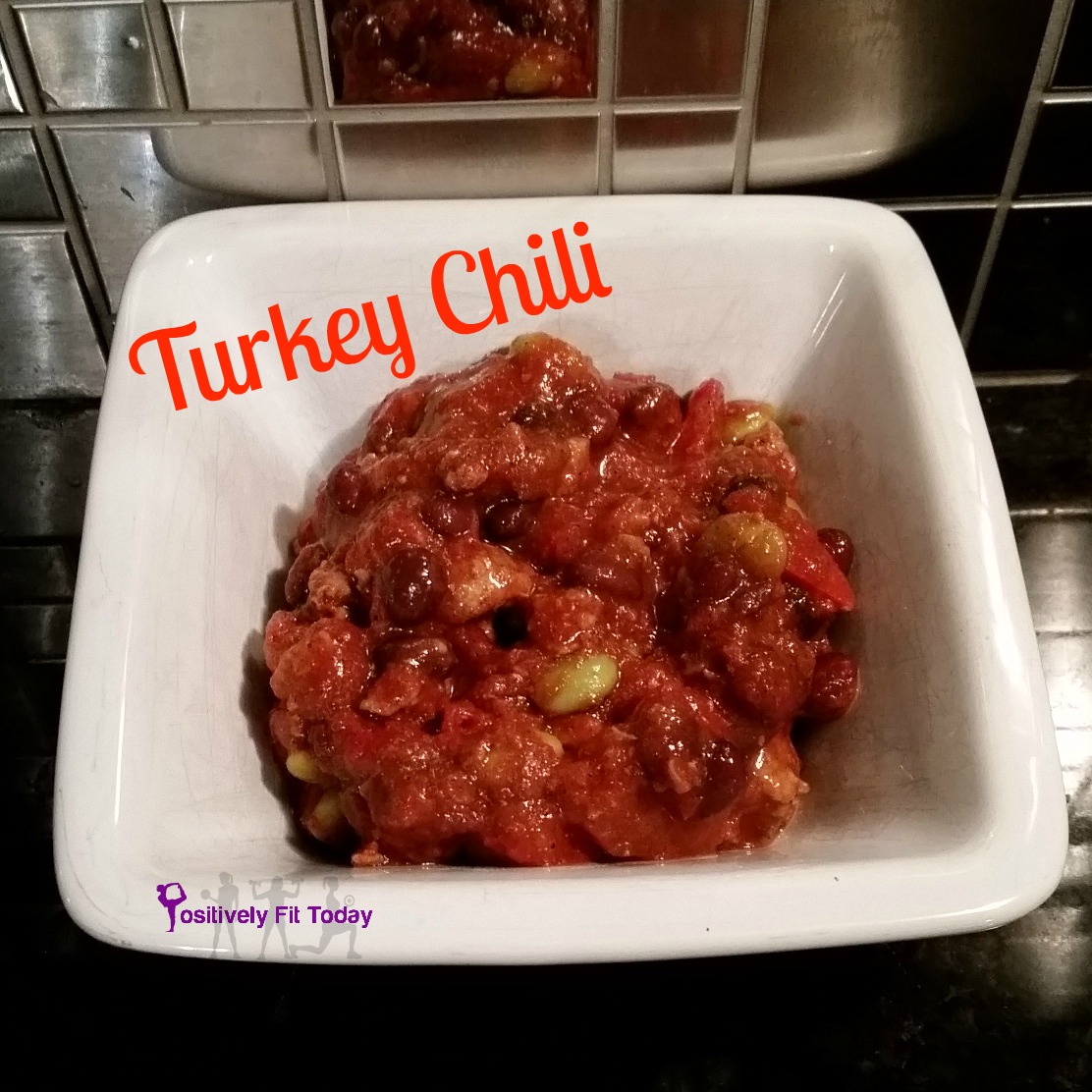 Posted in :
Recipes
on
by :
BevG
Tags:
21 Day Fix
,
21 Day Fix Approved
,
21 Day Fix Extreme
,
21DF
,
21DFX
,
Chili
,
Clean Eating
,
Ground Turkey
,
Turkey Chili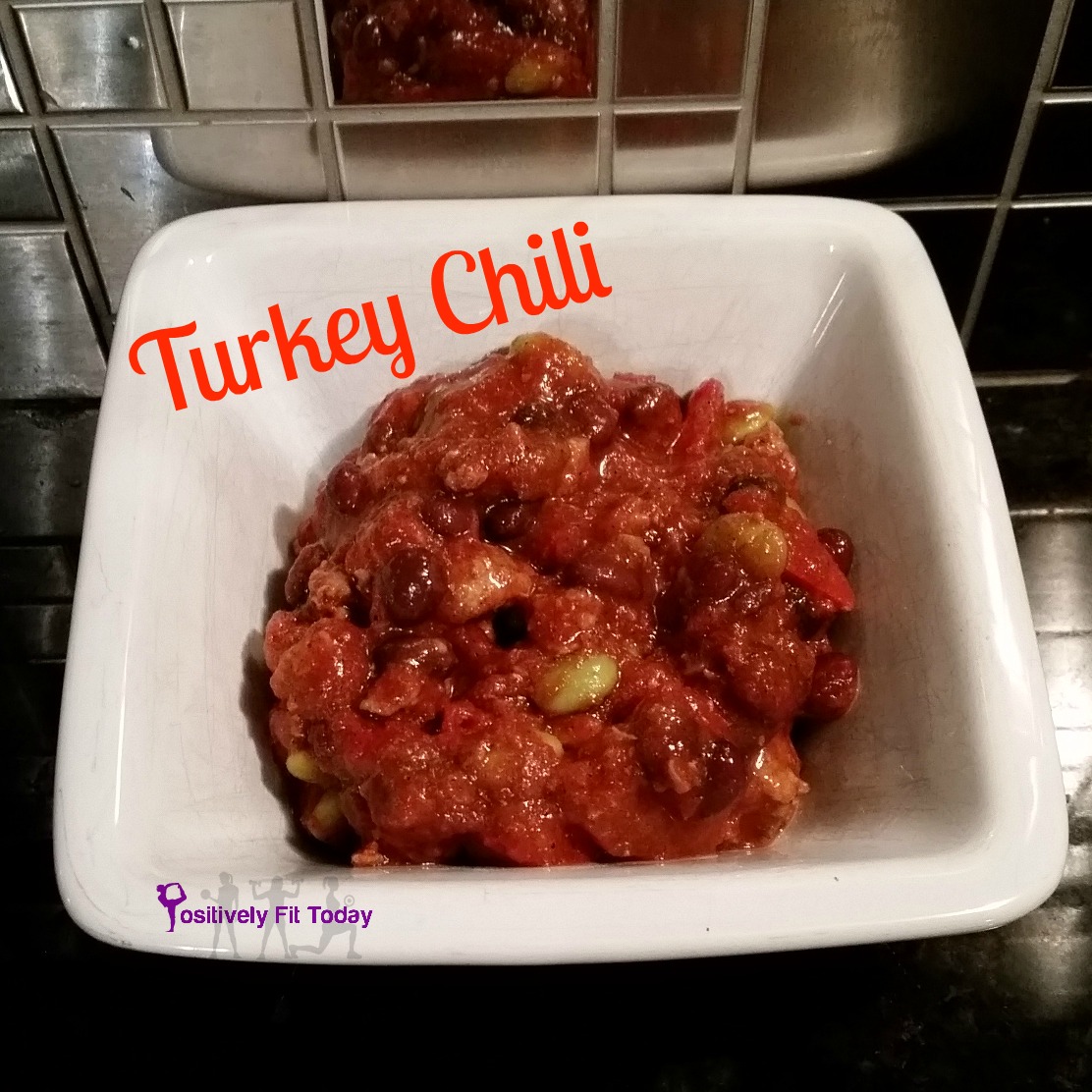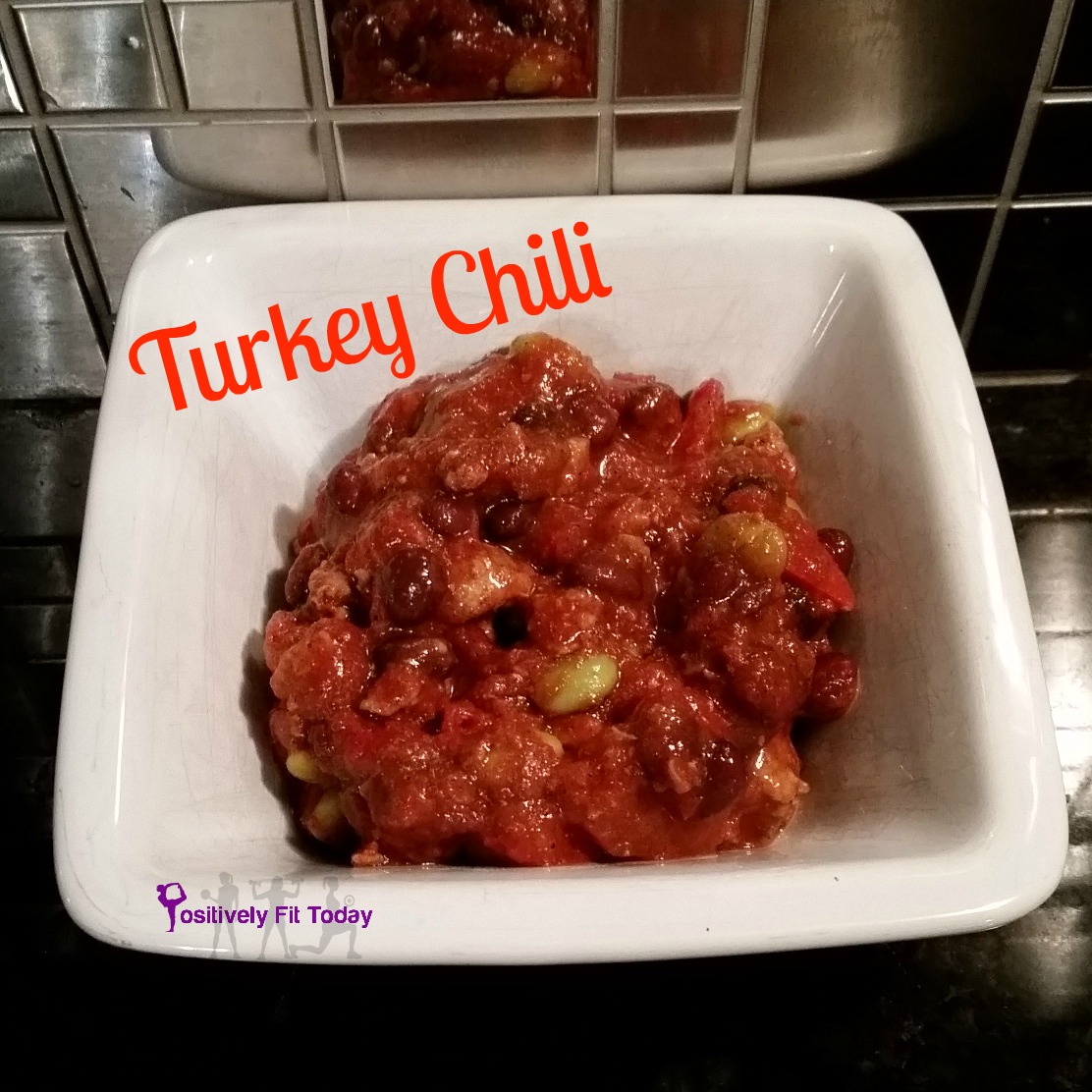 Turkey Chili *21 Day Fix Approved*
1 lb ground turkey
1 medium onion
1 medium green bell pepper, chopped
3 cloves garlic, finely chopped
1 1/2 tsp ground cumin
1 Tbsp chili powder
1/2 tsp sea salt
1/4 tsp cayenne pepper (to taste; optional)
1-2 jalapeno peppers
2 (15 oz) cans black beans (or pinto beans) drained, rinsed <– you can swap out for other beans too!
1 (15 oz) can low sodium diced tomatoes
Directions
Heat oil in large sauce pan over medium-high heat
Add turkey, onion, bell pepper, and garlic; cook, stirring occasionally, for 5 to 8 minutes or until turkey is no longer pink
Add cumin, chili powder, salt, and cayenne pepper; cook, stirring constantly, for 1 minute
Add beans and tomatoes (with liquid) and jalapenoes. Bring to a boil and reduce heat to low; gently bio, stirring occasionally, for 15 to 20 minutes, or until thickened.
Serve warm, sprinkle with cilantro.
For my 21 Day Fixers, this would be 1/2 Green 1 Red 1/2 Yellow