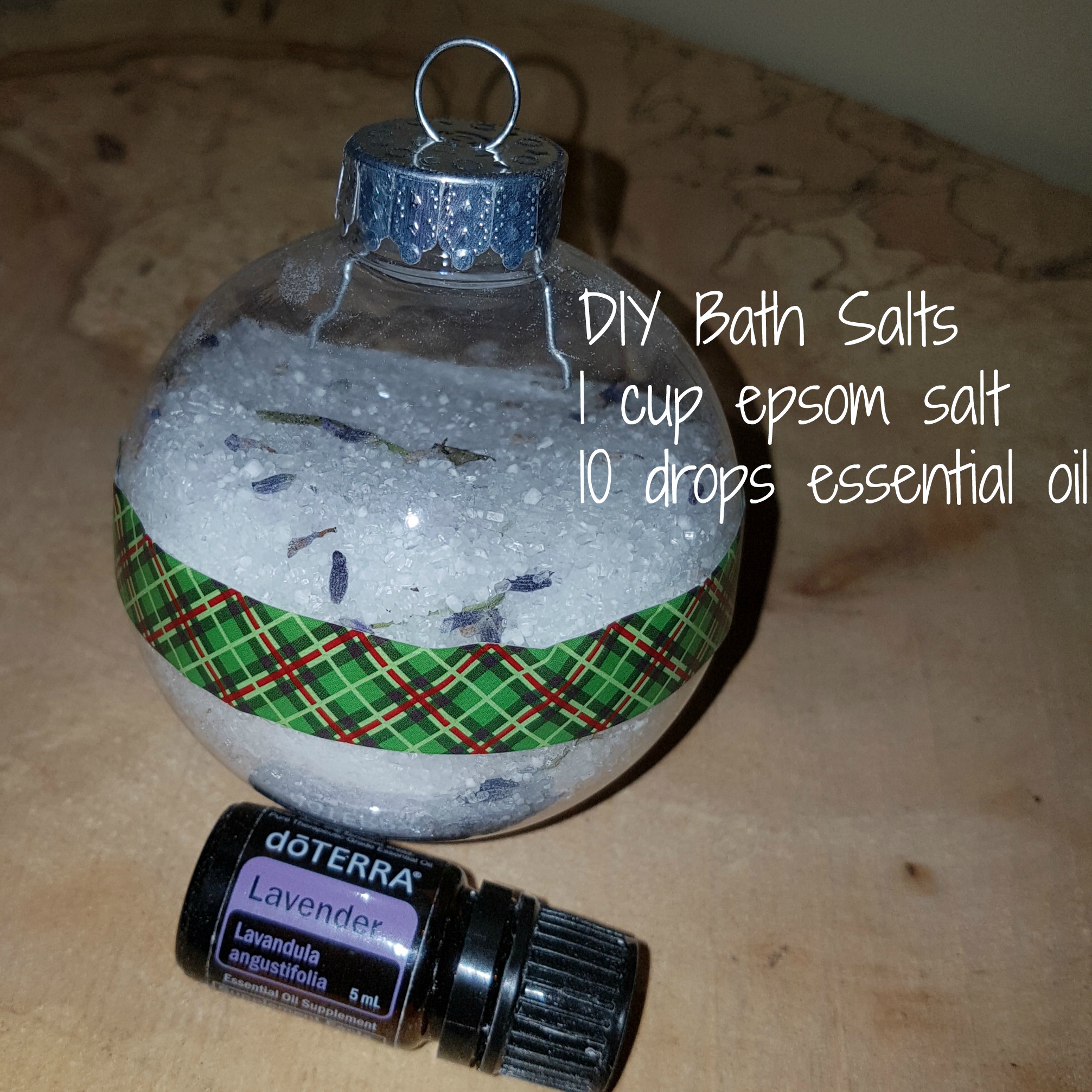 DIY Bath Salts
Another great thing to do with your essential oils is to use them with your bath salts!
It's super easy and you can either make it as you need it or make batches of it, I gave it away as Christmas presents!
What you need:
1 cup Epsom salts or a blend of Epsom salts and/or magnesium flakes and Baking soda (I use a 1:1:1 ratio of the 3)
10 drops of your favourite oil
Lavender buds (for decoration)
That's it!!
If you're stuck for what oil to use, these are some great ideas!
– Lavender
– Lavender & Bergamot
– Serenity & Roman Chamomile
– Lemon & Rosemary
– Eucalyptus & Peppermint
– Citrus Bliss (5),Lemon (3), Grapefruit(2)